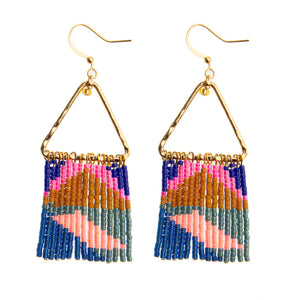 Delicate glass beads come together to create these bright and fun fringed earrings.
3" Long X 1" Wide
Real Gold Plated, Glass Beads
My Favorite Earrings!
I love the improved design over last season's Neon Fringe! The fringe doesn't slide on this one!! Love these earrings that are trendy & fun! And love that my purchase is empowering Rwandan women!!